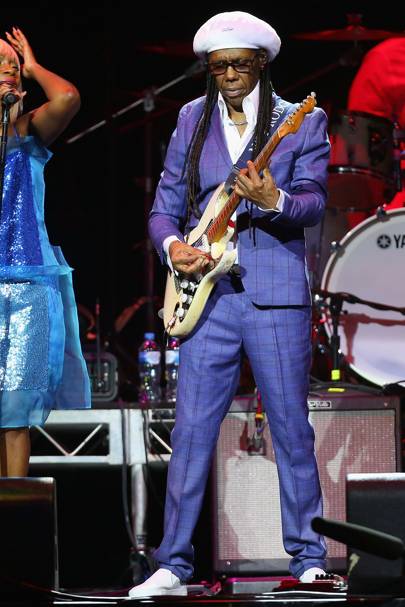 A-Z Affordable Alternative for this strong look by Nile Rogers: get the look without breaking the bank!
GQ named Nile Rodgers one of the '8 best dressed men in the world' at the beginning of April. Let us get YOU up there with him!
The "nonchalant laid back vibe" oozes from this outfit with the contrasting checked suit.
Try our Windsor Check: Swap the waistcoat and scrunch tie for styled with an unbuttoned white shirt, complementary trainers or stylish shoes of your choosing and of course, a statement hat! Now… 'Lets Dance!'