A-Z Affordable Alternative for this superbly stylish look by Eddie Redmayne: get the look without breaking the bank!
The contrasting colours featured on Eddies suit adds a modern twist to the traditional look, screaming style. The limitations of stuffy, old-fashioned Tuxedos are a thing of the past! If you had any doubts, just take a look at Cuba Gooding Jr making it his own on the red carpet at a later date. Effortlessly cool and chic, the contrasting tux is a must have!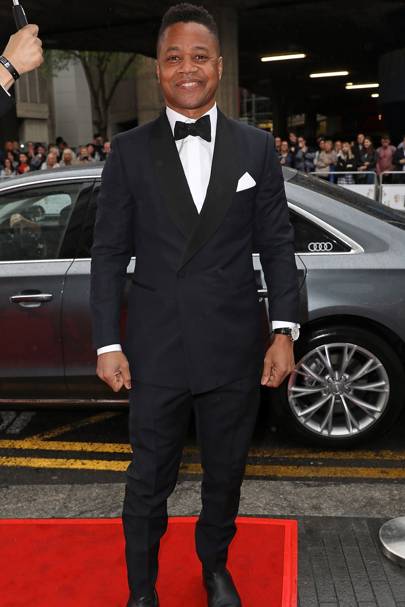 Now fancy looking just as chic for a fraction of the price?! Check out our fabulous Navy Dinner Suit! We've totally got you covered!